International trading mounts special challenges to companies.
Governing law and venue
If parties to a transaction come from various countries, determining the governing law and venue or rules of settling any disputes concerning such a transaction are of particular importance. Selecting laws of a foreign country would lead us to an unfamiliar legal order and, consequently, the same agreement could automatically change its legal effects without being noticed until we go into dispute. Then it may turn out that a foreign court has jurisdiction to settle the dispute and a Polish lawyer will be unable to help. If this the case, legal representation in a foreign country will need to be sought.
What is more, sometimes arbitration clauses make us submit the dispute to arbitration in a particular venue (e.g. in London or the USA).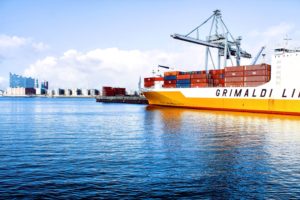 International conventions, EU law
International trading mounts special challenges to lawyers. Our role is to effectively secure our Client, far beyond the simple issues of determining the terms of delivery or payment. Some issues require a detailed analysis of foreign law with regard to a party's right to enter into agreement, to the form of actions taken (e.g. issue of a bill of exchange abroad) and so on. Moreover, special regulations of tax law, including customs and excise law, the specificity of various forms of transport (by road, rail, sea or air) need to be taken into account.
Our Law Office has long-standing experience in providing legal services for international trading. Our knowledge of the subject matter combined with solid collaboration with other law offices of EUROJURIS International allow as to meet the challenges of this field of business.