International cases – representation of our Clients in disputes requires the knowledge of principles of proceeding with international elements.
Foreign business partners – the everyday life of Polish companies
The everyday life of every company involves business relations within the European Union, trade exchange with China or import of goods or services from abroad.
Any business contact of our Client with a foreign partner results in the need to establish both the governing law for the transaction and the jurisdiction of the country in which any possible disputes will be resolved. The majority of business relations are successful, so companies tend not to think about possible problems. However, when there is a dispute – either complaint, lack of payment, a counterclaim or lack of delivery, etc. – the formalities start to matter.
Bringing a legal action to a court of a wrong country may result in irreparable damages. Moreover, whenever parties to court proceedings come from different countries, special principles of procedure need to be followed.
Our experts in legal actions with foreign parties
We represent foreign Clients in Poland and Polish Clients in disputes with foreign companies. Our lawyers specialize in business law and international trade proceedings. The Partner responsible for international proceedings and foreign matters is Krzysztof Kuczyński, LL.M.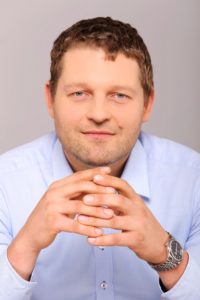 EUROJURIS – our support abroad
Thanks to being a member of EUROJURIS International and collaborating with numerous foreign law offices, we are able to provide legal services in settling disputes abroad.
Get to know more about EUROJURIS->