Transport and logistics – the complementing and inextricably linked areas of business operations. We offer our support also in this sphere.
Transport and logistics of goods
For several years we provided permanent legal services to a large corporate group specializing in the logistics of fruit and vegetables for a hypermarket network in Poland.
Within this group we provided services to a company which dealt in domestic and international carriage of goods by road. This long-term collaboration allowed us to consolidate our expertise in resolving disputes in the field of transport claims both with regard to transport law and the CMR Convention.
Transport and logistics of liquid fuels
Our services for Grupa LOTOS S.A. included also the legal aspects of logistics of liquid fuels and gas. The lawyers of KPDI participated in projects devoted to organization of storing gas in underground cavities (caverns).
One of our major areas of activity was transport of liquid fuels.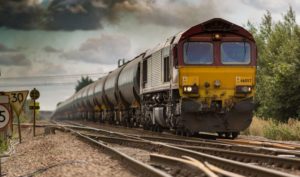 Not only legal services for transport companies
We use our knowledge and experience in transport and logistics not only while providing ongoing legal services to our Clients from this branch of industry. We also advised the purchaser on acquisition of shares in a major Polish transport company thanks to which the risks connected with the key activity of that company were able to be properly addressed.
Transport of goods by rail
Our competence in railway law and rail transport is unique on the Polish market. The division of railway law is managed by KPDI Partner, Krzysztof Kuczyński, Barrister.
For more information about our rail experience, please go to this tab ->