Establishing companies – which form would be best for the business?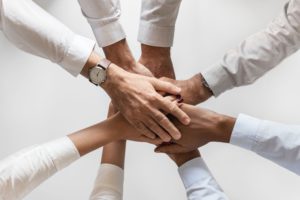 Businessmen decide to establish companies for various reasons. Some of them wish to combine the potential of a few persons, others to secure their personal property against potential claims, still others search for investors who would finance a given project in return for shares.
A separate company also gives the opportunity to separate various business activities conducted by the same businessman.
The most popular form is a limited liability company as it permits various business objectives to be achieved. Unfortunately, this form is also very ineffective tax-wise. However, often the same objectives may be achieved through other more optimum structures.
The first step to establish a company is to learn the Client's objectives. Only then can we adjust the solution to the Client's needs.
The essentials of KPDI consultancy
Establishing a company is not limited to selecting its legal form. Often it requires the relations between partners and the business relations between this entity and its closes business surrounding to be defined.
KPDI lawyers represent shareholders while negotiating the contents of the articles of association as well as shareholders' agreements which are not disclosed to the public. Our function is to define the terms and conditions of establishing the company and managing its operations, but also such matters as for instance the principles of investing and financing the company's operations, the options of acquiring/redeeming shares, principles of conducting competitive activities, special rules of settling disputes or the consequences of terminating business operations.
An example of such a transaction was establishing LOTOS Air BP Polska sp. z o.o. during which we represented Grupa LOTOS S.A. in negotiation the package of agreements to regulate the rules of share acquisition and shareholders collaboration.